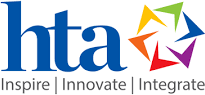 Chief Financial Officer (CFO)
Hasnain Tanweer Associates
Karachi, Sindh

Permanent
Full-time
4 months ago

Apply easily
Industry: Retail Company

Sector: Finance

Location: ,

Qualification: Qualified Chartered Accountant (CA\FCA)

Experience: minimum 15 years

Chief Financial Officer (CFO) Job is available in Karachi for a well reputed Retail Company. An ideal candidate should be a Qualified Chartered Accountant (CA\FCA) and should have minimum 15 years of experience in a reputable organization.

Chief Financial Officer (CFO) job role is responsible for planning, implementation, managing and running of all the finance activities of company, including business planning, budgeting, forecasting and negotiations. The CFO Job description should also extend to obtaining and maintaining investor relations and partnership compliance.

Job Responsibilities:
Review and approve financial planning, forecasting and annual budgets of the company.
Develop and implement finance and investment strategy of the company after analyzing market trends, economic and financial conditions and applicable local and international laws and regulations.
Ensure sound financial management including working capital fund and treasury management. Develop strategies required for smooth availability of the fund for operations and investment of idle funds to generate and maximize the financial return.
Monitor profit planning and financial performance of the company through quarterly projections, highlight trends in profitability and projected cash flows, and initiate corrective actions to minimize the impact of actual/foreseeable variances.
Advise on special transactions including write-off of fixed assets, inventory and accounts receivables, tax related matters, capital expenditures, inter-company investments, related party transactions, etc.
Oversee the litigation and taxation matters of the company, follow-up of appeals and take appropriate measure in coordination with lawyers, consultants and CEO of the company.
Provide legal advice to executive management and represent company in all legal matters.
Maintain cordial relationship with all the external stakeholders including legal advisors, tax consultants, regulatory authorities (stock exchange, SECP, CDC, FBR and etc.), banks/financial institutions, etc.
Responsible for managing all the corporate affairs of the company including company's representation on social forums or media. Financial
Review and approve reports related to budget, cost benefit analysis, financial projections and forecasting capital of the company.
Ensure timely preparation of periodic financial statements including half-yearly and annual accounts of the company.
Skills
Excellent financial analysis skills.
Strong understanding of local and international accounting principles.
Ability to develop and having strong networking relationships/reputation with local banks and financing partners.
Understanding of the Pakistan market and investment environment.
Strong business acumen and investment evaluation experience.
Strong communication interpersonal / people skills.
Apply at

Kindly mention the job title Chief Financial Officer (CFO) in the email.

Last date to apply is 18th September 2020

Hasnain Tanweer Associates