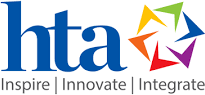 Operations Officer
Hasnain Tanweer Associates
Karachi, Sindh

Permanent
Full-time
3 months ago

Apply easily
Industry: Public Listed Company

Sector: Operation

Location: ,

Qualification: Bachelors Degree

Experience: 2 to 5 years

Operations Officer job is available in Karachi for one of the leading public listed company in Pakistan. Candidates having Bachelors Degree along with 2 to 5 years of relevant experience in transportation or logistic management are encouraged to apply.

Operations Officer job role is responsible for the planning of vessel operations, stability and safety.

Job Responsibilities:
This position is responsible for the planning of vessel operations. The planning takes into account vessel stability, safety, and an efficient yard and vessel operation (discharge/load sequence).
Preparation and execution of crane split and discharge and load sequence to support, achieve & sustain productivity targets per quay crane operation.
Controls the execution of the vessel operation plan.
Ensure efficient communication with the Lines for all needed information from both side, including data transfers.
Responsible for providing internal staff, vessel`s command, shipping lines and agents with information about vessel operations progress.
Responsible to be the link between terminal operations Office with Vessel`s command, Agent and Line/Vessel Operators.
All the copies of the documents that sent to terminal reefer contractor and shipping lines have to be included in the vessel file/folder.
Ensure vessel load plan projections creation or uploading in SPARCS.
Export blocks dressing prior vessel arrival in coordination with Yard Planner and actual containers planning with sequencing on the vessel.
Meet vessel on arrival, to provide all required documents to Vessel`s command and gets loading plan approval.
Meet vessel upon completion of operations ensuring that vessel`s command and shipping lines receive final departure plan and all related paper work in a timely manner.
Cross checking load sequence of loading queues prior execution. Re-sequencing in the event of any exception like yard side equipment breakdown, vessel side equipment breakdown, accident, temporary congestion in any particular yard area etc.
Timely activation and de-activation of planning work queues in accordance with the vessel work order.
Sending outbound EDI file and Terminal Departure Report (TDR) to respective shipping lines.
Completing vessel departure documentation.
Keeps TOS (NAVIS) updated with all operations timeframe.
Looking ahead to communicate with Planning Manager, Shift Managers and Operations Manager on the operational progress and exchange of relevant information required;
Responsible to elaborate reports requested by the management.
Coordinate and liaise with inter-department / inter-company requirements as per assigned.
Skills:
Understanding and knowledge of Terminal Business and TOS, applications.
Good Interpersonal, communication & writing skills., Good Team Player, Customer Focus, People Orientation.
Familiarity with the strict implementation of international standards of safe working practices within marine, stevedoring and terminal operations.
Requires a high level of planning and organizational skills.
Apply at

Kindly mention the job title Operations Officer in the email.

Last date to apply is 17th November 2020

Hasnain Tanweer Associates